We will find you the The Right Mortgage©, no matter what your situation is. Are you new to Canada? We can help!
---
New to Canada?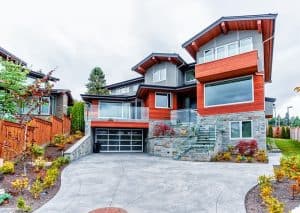 If you are new to Canada then you can still get a mortgage. We do all we can to support the efforts of our newest citizens who make Canada a better place to live. The New to Canada program is one of our specialties and we would be pleased to go over your specific situation with you in our office. Have a look at the attachment and give us a call to discuss.
5% Down Payment for New to Canada
The Right Mortgage©
The Right Mortgage© only from Mortgage Alliance is one of the most popular options with our clients.
Why?
This custom product that allows you to customize your mortgage to fit your own exact needs and is one of the most competitively priced mortgages in the market.
A repayment as low as 5% = Savings to you.
Most mortgages have a 15/15 or 20/20 repayment allowance. That means that you can repay 15% or 20% of your original mortgage amount every year with no penalty AND/OR increase our payments 15% or 20% with no penalty as well. But:
Less than 3% of home owners ever pay even $1 extra and
You do end up paying for the 15/15 or 20/20 with a slightly higher rate and
Even a 5% repayment ($20,000 extra on a $400,000 mortgage is more than most people will have every year for their first 5 years. Especially if you add the tax that you would have to pay first. E.g.: You have to earn about $33,000 and pay tax on it (-38% tax rate) to have $20,000 left to pay down.
There are other important details that we can discuss that do make a difference to your mortgage.
More on the Right Mortgage©
The Right Mortgage has funded more than $2 billion in its first 2 years since introduction. That is one of the fastest products to reach $2 billion in mortgage history.
Find out how this mortgage may be the Right Mortgage© for you, contact us now!